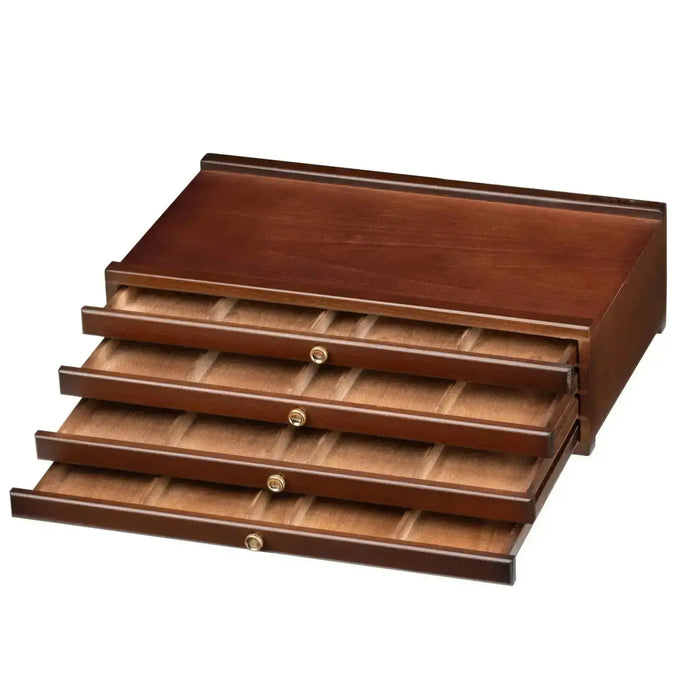 MEEDEN 4-Drawer Art Supply Storage Box, Walnut Color
Original price
$39.95
-
Original price
$39.95
This MEEDEN 4-Drawer Art Supply Storage Box is amazingly versatile! A glance reveals the clear partition classification of 4 wooden drawers, providing ample storage space for all your pastel pencils, soft pastels, markers, watercolor pens, small brushes, charcoal/graphite pencils, erasers, stamps, and more.
Crafted with German-aged beech wood for durability and impact-resistance, this hand-sanded piece boasts a beautiful walnut color finish that will look gorgeous in any home.
Each of the drawers smoothly slides out and features 5 sections to organize your supplies. Fully removable, you can even reposition the drawers near your work area for easy access and use. Make painting and hobbies a breeze with this amazing MEEDEN Art Supply Storage Box!