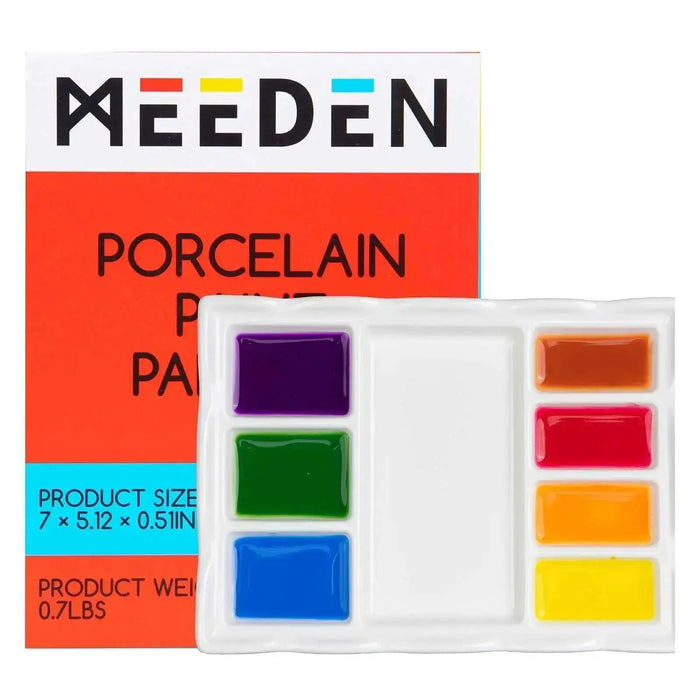 MEEDEN 8-Well Artist Ceramic Paint Palette
Original price
$12.95
-
Original price
$12.95
PREMIUM QUALITY MATERIAL: Made of premium eco-friendly porcelain, providing sturdy and stable features, showing the pigment's actual hue better and easy-to-clean simply with water.

PRAGMATIC DESIGN: 7 side wells plus 1 center area can meet both needs of mixing and placing. And with extra brush slots on the rim, the painting palette can save all your trouble, then concentrate on the painting.

HAND-HOLDABLE SIZE: 7'' x 5.12'' x 0.51'', the most practical size that fits both handholding or stationary, and can be easily managed no matter your gripping style.

MULTIPURPOSE: Ideal for watercolor, gouache, acrylic, and tempera painting, as well as a sewing accessories holder and an organizing unit. Perfect for artists, professional painters, paint amateurs, art students, and teachers. It's also a perfect gift for kids and friends.